Private Events & Shows
Godiva is a premier location for exclusive and memorable events, including private horseback rides, advanced equestrian demonstrations, outdoor barbecues, wine tastings, and cocktail receptions. It offers a unique and intimate setting for hosting private events that will be remembered for years to come.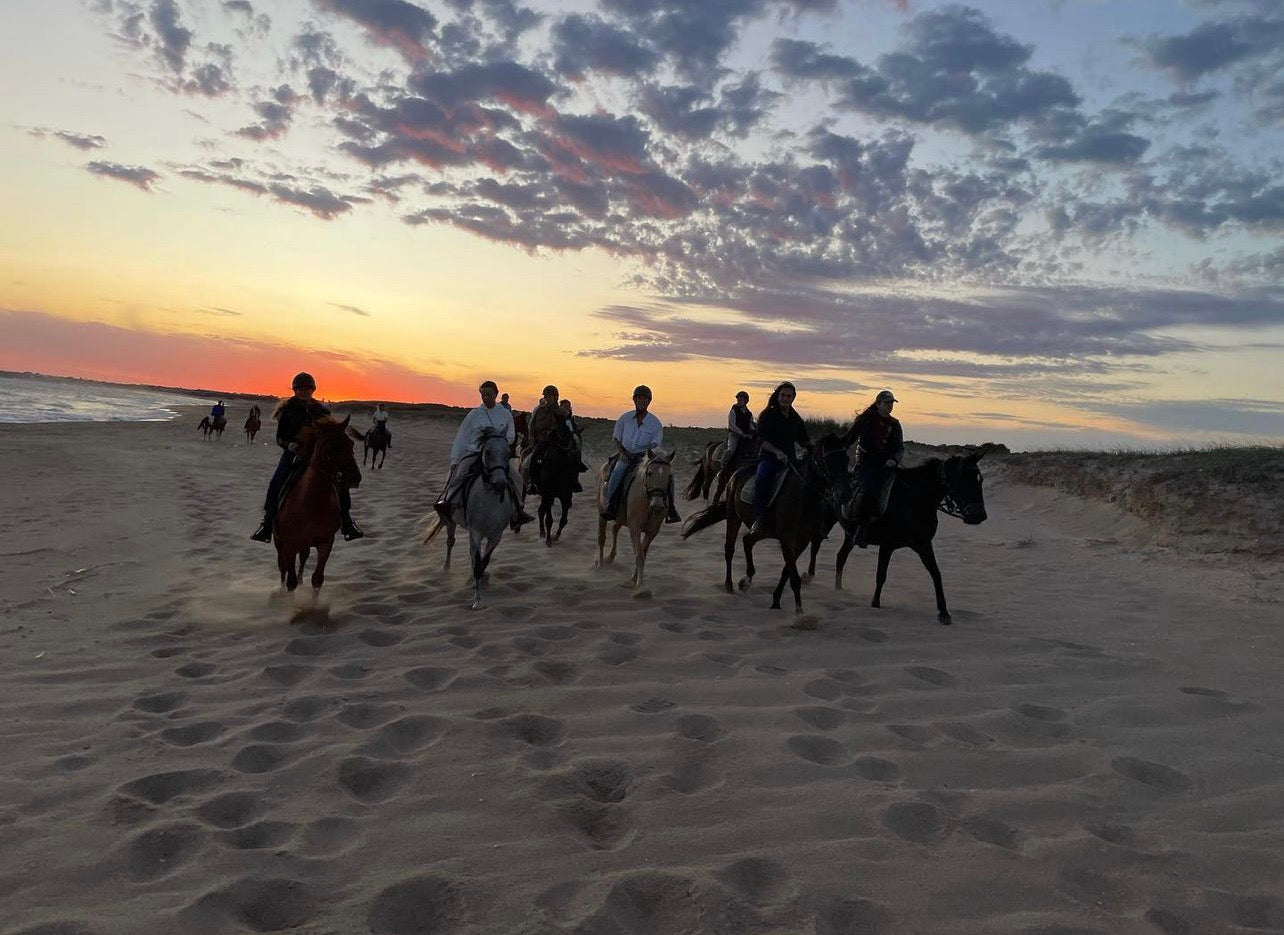 Private Beach Rides
Participants arrive at Godiva Equestrian Center on personal vehicle.
Assigned horses and embark on a horseback ride along the Atlantic coast.
Experience picturesque rural landscapes and a diverse array of native flora and fauna.
Take in the stunning views of the beach and the Jose Ignacio lighthouse.
Explore the diverse birdlife at the end of Laguna Garzón
Return to Godiva Equestrian Center via sandy dunes and internal trails.
Disembark and be greeted with a welcome drink and light refreshments at the reception.
Price on request
Country-Style Barbecue at Haras Godiva
Upon completion of their horseback ride at Godiva Equestrian Center, participants are welcomed to a reception featuring an array of refreshments including sodas, water, whiskey, wine, and a delicious charcuterie board.
Indulge in a rustic outdoor barbecue featuring mouth-watering cuts of provolone, chorizo, sweet and savory blood sausages, sweetbreads, strip steak, sirloin steak, freshly grilled vegetables, green salad, tomato salad, chimichurri, and a variety of bread options.
Dessert: Enjoy a curated selection of sweet treats to satisfy your cravings.
Coffee and petit fours to complete the culinary experience.
Price on request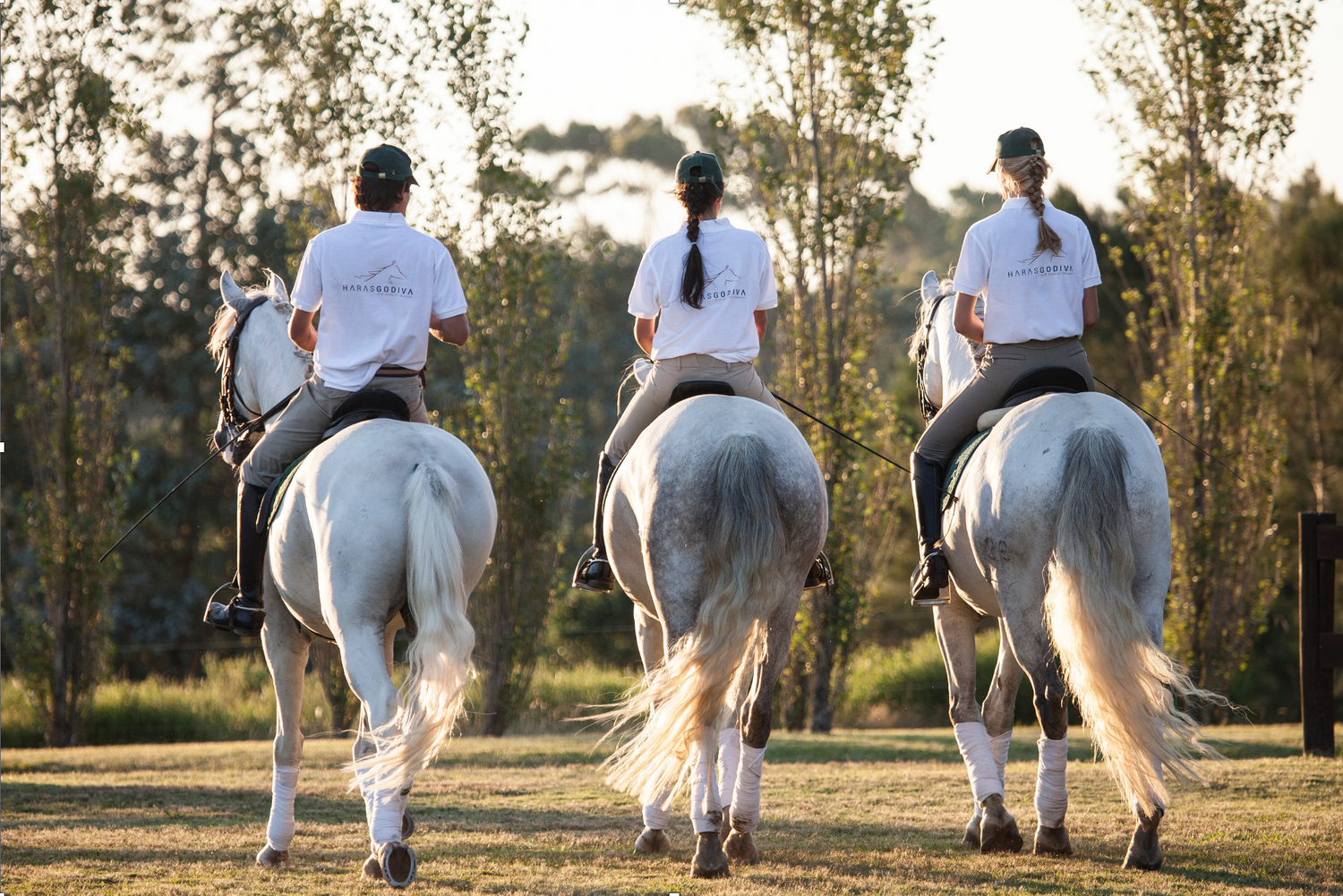 Advanced Equestrian Demonstration
Arrival of participants at Haras Godiva by personal vehicle.
Welcome with a glass of champagne.
Dressage horse demonstration.
Olive oil and local wine tasting during the show.
Price on request
And so much more.
On request, Haras Godiva can host a variety of events, such as Weddings, Photoshoots and all you can imagine. Godiva is your equestrian destination for a dream event in Jose Ignacio.